An all-in-one solution is always best
Reality: Specialist brands offer tailored solutions with personalised service.
In the third of our drywall myth-busting blog series, we are looking at the common
misconception in the construction industry that an all-in-one solution is
best or perceived as the only option available.
In reality, specialist brands offer tailored solutions with personalised service with products that are compatible with any job.
One of the main benefits of going with a specialist brand is choice. Choosing the right products with the highest quality compounds for each project can mean the difference between smooth sailing with seamless finishes and a domino effect of issues on site.
At Pro Plaster, we offer multiple products for different applications, suitable for any job type, whether it's a base coat cement, finishing and topping products or a DIY range for truly bespoke solutions.
All Pro Plaster products are Australian-made, and have been developed and tested in-house for Australian conditions.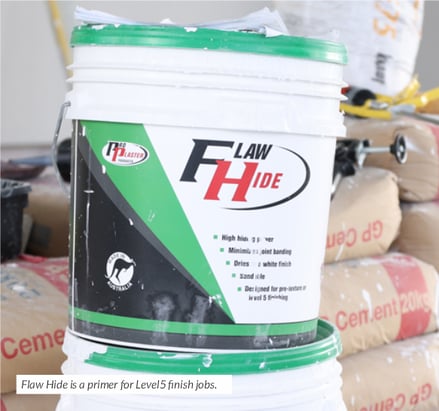 We dedicate above industry average time and resources towards R&D to develop specific solutions for specific challenges and applications that Aussie plasterers face across Australia's vastly varied climate zones.
We also undertake stringent testing to ensure all products are of the best quality. You can view the full range here.
During testing for quality assurance, Pro Plaster checks:
Viscosity to ensure a consistent mix from batch to batch
Torque to gauge the amount of resistance off the blade for less pocking
pH to test for formula integrity

Tmix and Tambient to create data sets to test and observe how changes in temperature
influences the performance of the product

Scratch Test to identify foreign particles
Tape Adhesion Test for the relevant compounds
Pro Plaster also works closely with plasterers to seek out formal customer feedback for continued improvement of their compounds.
Most recently, we engaged with plasterers across Queensland and New South Wales to help develop our new line of dry and wet products: Trade Base and Pro Lite.

Adam from Future Interior Linings, who does renovations both in the commercial and residential sectors, found that using just one system wasn't feasible on one of his latest projects.
He said one large house renovation and extension project in Ascot, Queensland, was an ambitious project with a lot of challenging aspects. This project required multiple different contractors and custom-made solutions to ensure it could be completed effectively.
Due to the quality of our different products, Adam has been loving the solutions that Pro Plaster provides.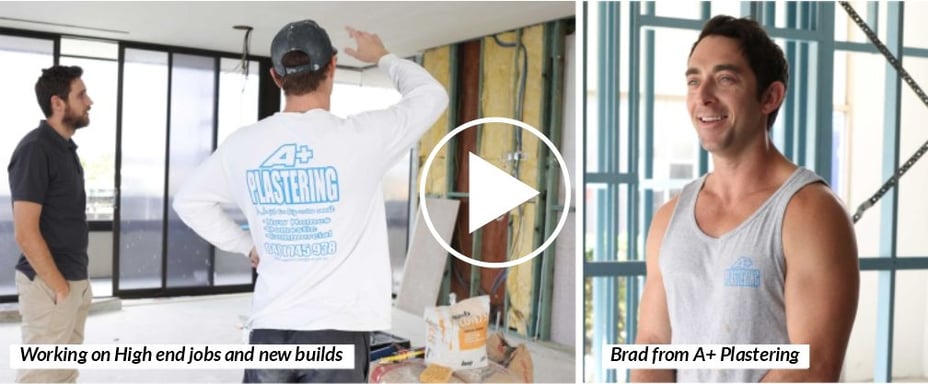 Brad Marchwicki from A+ Plastering has been using Pro Plaster for the past 10 years and hasn't had an issue on site, which he says in the trade is a very good thing.
He said choosing the wrong brand can sometimes cause unnecessary "drama" and finding the right supplies makes all the difference.
"It can be a bit of a domino effect when the wrong supplies are brought in. I highly recommend Pro Plaster. I wouldn't recommend anyone else," Brad said.
Pro Plaster are proudly Australian owned and operated, and we offer the largest range of tools and supplies both online and in store.
If you want to find out more about how Pro Plaster can help your next project, you can check out our store online, head into one of our trade stores across Australia, or use our live online chat system to get a quick response.
Take me to Myth #1 > My warranty will be voided if I don't use the "whole system"

Take me to Myth #2 > "It's safer to go with the "big brands"