It's safer to go with the "big brands"
Reality: It's your choice with products to use to get the best result.
Sticking to well-known 'big brands' doesn't ensure you are getting the best deal.
If anything, you could be missing out on a good deal.
If anything, you could be missing out on a good deal by not looking beyond that. In the end, it's important to find the right supplies for your job site and have confidence that these will give you the best result.
Pro Plaster's compounds work on any brand of plasterboard and we guarantee anything that our competitors guarantee on their compounds.
Our range is fit for purpose, suitable for all applications with many of our products used for everything from embedding tape, finishing corner bead and fasteners, to topping and texturing.
All Pro Plaster products offer strong bonding and adhesion whilst being easy to sand, delivering a high-quality finish.
At Pro Plaster, we also offer an environmentally friendly option for packaging. All of our products come available in buckets as well as cartons.
Cartons offer a flat pack, recyclable option, helping you to not only save costs, but meet your environmental requirements while helping to reduce waste on site.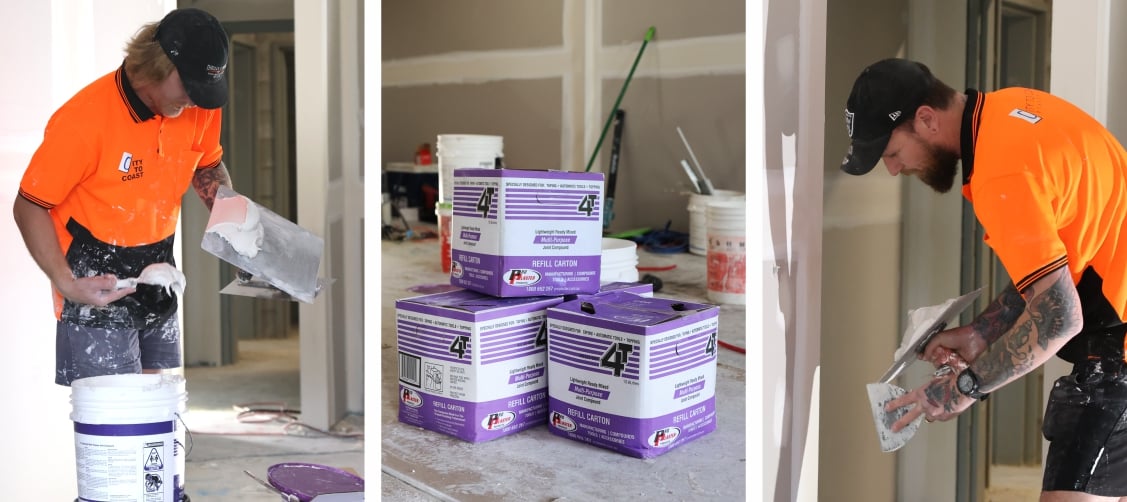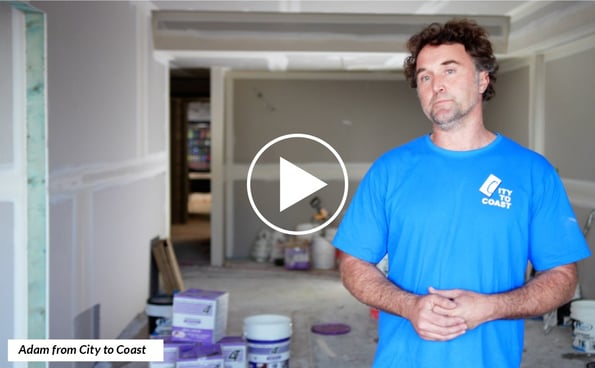 Adam Ernst from City to Coast used Pro Plaster for his Park-House Residences project. The multi-storey luxury residential complex was architecturally designed, featuring spacious and elegant interiors and immaculate finishes that complemented the inner-city's surrounds.
The top-floor penthouses boasted eight-metre-high ceilings with many large windows, creating ample open space and light. This meant every detail had to be seamless, every design element perfect with not a mark or bump visible.
Adam chose Pro Plaster for the job, opting for several compounds for the high-level finishes, including a Pro Plaster Taping Compound, Pro Base 40 and all topped with 4T All Purpose.
"I chose Pro Plaster as they have good, reliable products," Adam said. "When it comes to luxury developments like this, you need something that is precise and consistent and that's something we know Pro Plaster provides."
After using Pro Plaster for the penthouse apartment ceilings, the finishes were flawless and perfectly complemented the sleek design.
Adam has used Pro Plaster for multiple other developments over the years.
"Every product used does exactly what they're supposed to do. I need to know the materials going onto every part of that job are going to stand up," he said.
City to Coast has been using Pro Plaster for more than 20 years and hasn't looked back, also citing the great working relationship they have as a big deciding factor for jobs.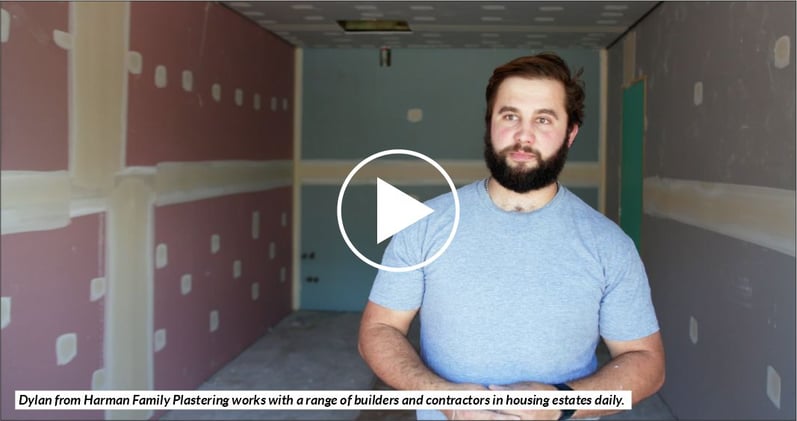 Dylan from Harman Family Plastering have been using Pro Plaster day in day out for over the last 15 years. They are a small plastering business consistently working on duplexes daily.
Dylan says Pro Plaster works well for all their needs, mainly using Hamilton Products Dylan says its great having a consistent product you can rely on.
These are just some of the many examples showing how confidence and higher product quality can be found in brands that aren't considered the "big four".
Pro Plaster are proudly Australian owned and operated, and we offer the largest range of tools and supplies both online and in store.
If you want to find out more about how Pro Plaster can help your next project, you can check out our store online, head in to one of our trade stores across Australia or use our live online chat system to get a quick response.
Take me to Myth #1 > My warranty is voided if I don't use the "whole system"

Take me to Myth #3 > An all-in-one solution is always the best